The exclusiveness of everlasting quality
Good stories are never lost. The same goes for a Grosvenor®. The love of perfection, exclusive design and robust quality guarantee an extremely high, durable quality. Therefore every Grosvenor® table comes with a lifetime guarantee on the construction.
With every new table or series of tables, we create a new chapter in the story of Grosvenor® .
We are regularly on the lookout for new, unique stories, which in turn lead to a new Grosvenor® table. On our website, Facebook and Instagram page, we share these stories and our unique current offer.
Some Grosvenor® tables are more widely available, depending on the number of available materials. A story with several chapters. Nevertheless, these tables are also unique thanks to the manual processing of the tabletops and cool colour options for the coated base. You won't find a second Grosvenor® table.
Tables with the story of Lightvessel No. 8
The North Sea is a turbulent sea that demands the utmost of skippers. Dangerous currents and sandbanks used to regularly lead to shipwrecks.
Lightvessel No. 8 was a sailing lighthouse that kept skippers safe from harm from the infamous Kentish Knock sandbank at the mouth of the Thames. The materials of this ship inspired us to create this table.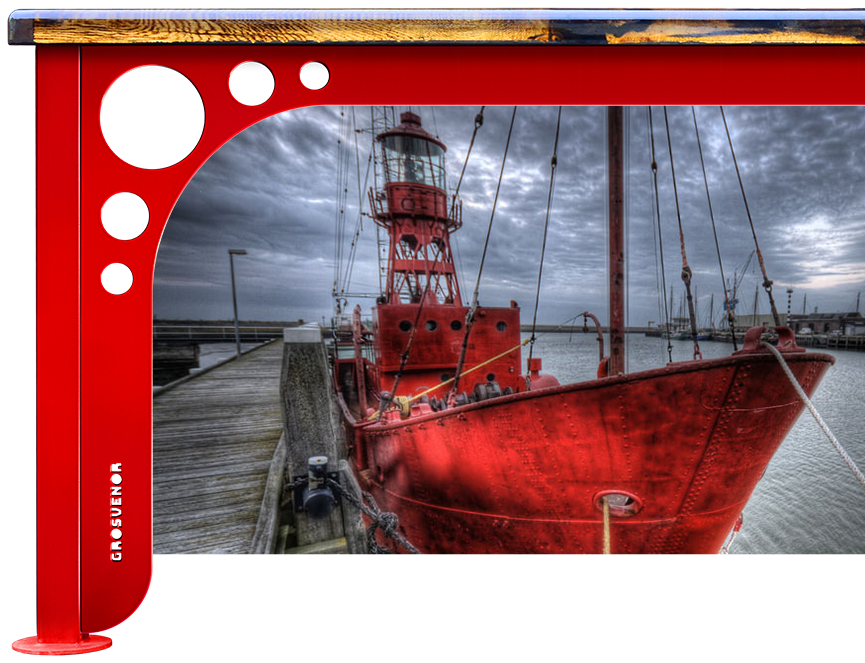 The story lies within the materials

Every Grosvenor® tells a story. This story is recorded in a brochure with a certificate of authenticity that you will receive with your table. So you can share the story with your guests. And that undoubtedly elicits other stories. And so your Grosvenor® table forms the heart of memorable meetings and gatherings.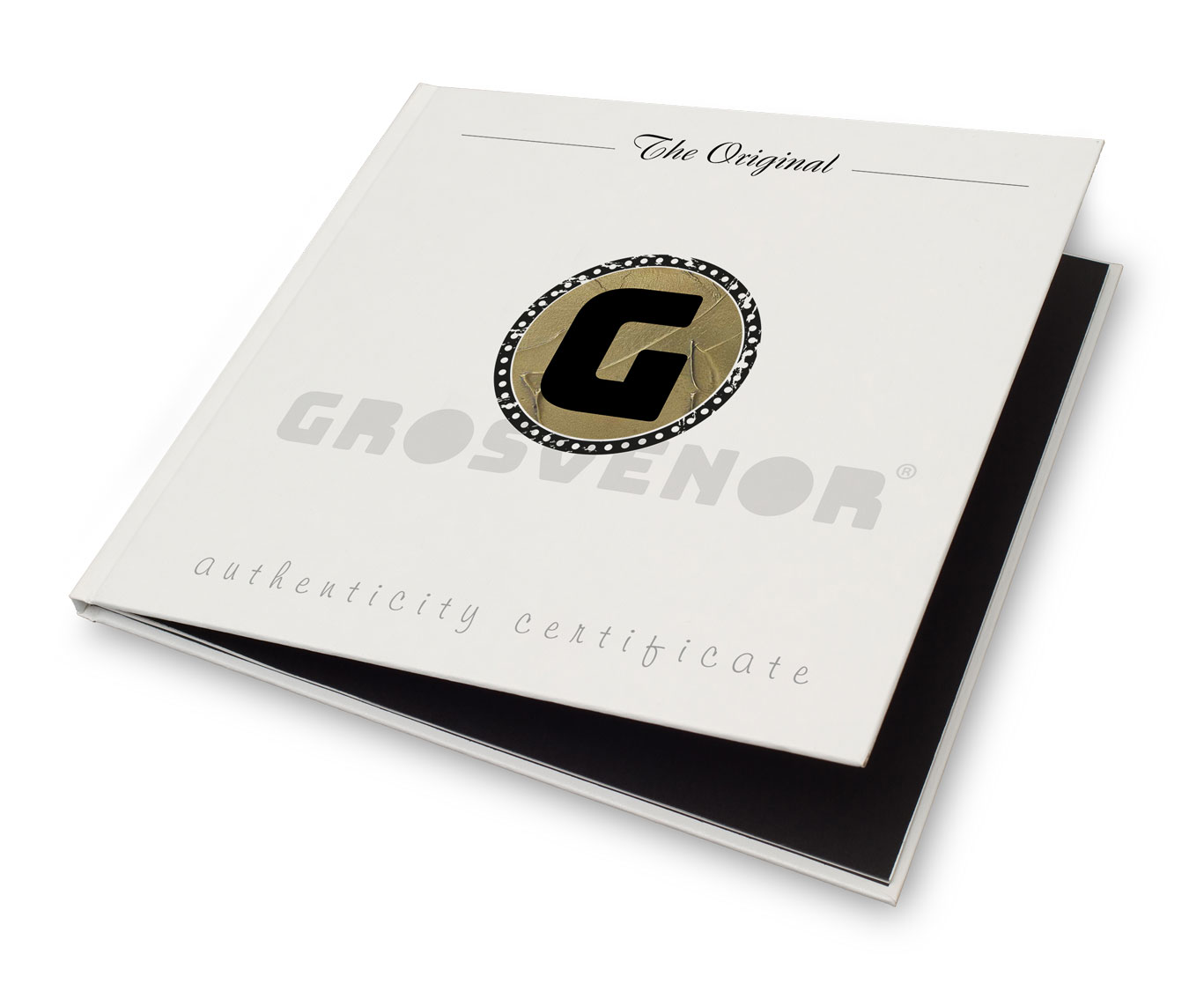 A real Grosvenor® comes in different price categories:
Salon table price indication: € 5.610,-/9.665,- (excl. VAT)
Conference table price indication: € 6.606,-/11.622,- (excl. VAT)
Dining table price indication: € 6.599,-/11.481,- (excl. VAT)
Restaurant table price indication: € 5.710,-/9.548,- (excl. VAT)
Office desk price indication: € 5.761,-/9.984,- (excl. VAT)
Grosvenor® tables
Mailing address
Sexbierumerstraat 52
8913 GK Leeuwarden
Visiting address: (by appointment)
Zwettestraat 2 (loods nr2)
8912 AH Leeuwarden
Let's create a story together
Get in contact: