Sleepers from the Trans Continental Railroad
The stories we are looking for lie in the materials we use. Wood with a specific origin. Emerging artefacts from shipwrecks. Materials from palaces or found during an expedition. Anything is possible, as long as they reveal stories that want to be told.
We translate the stories we find into a unique tabletop and matching base. Due to the uniqueness of the materials we use, each type of Grosvenor® table is only available in a limited edition. And of many of our tables, there is only one in the world.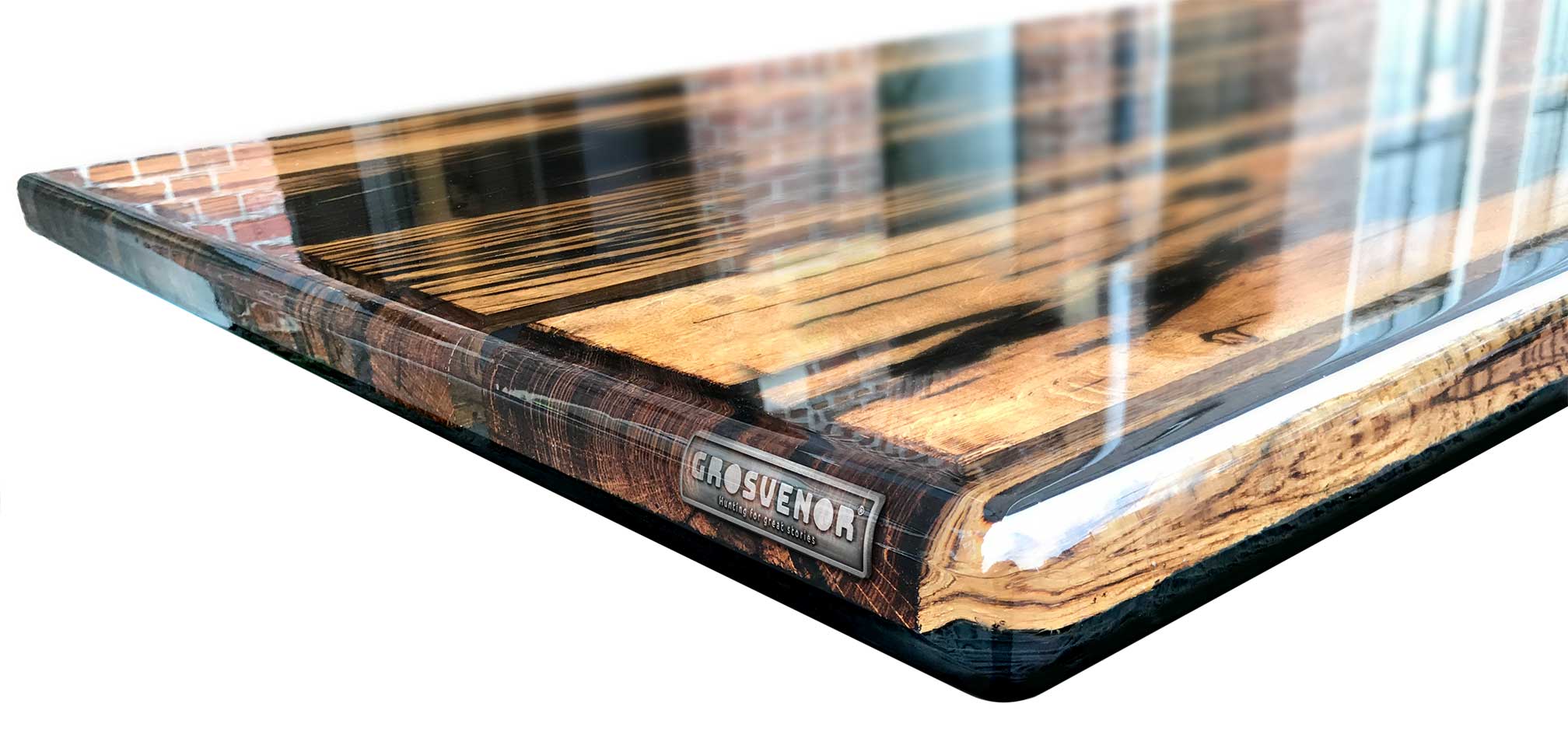 Wagon shelves from the Siberian Express
The tabletops made from these wagon planks harbor a tough and rugged past. The wagons - the heavy loads of which could be seen in the wood - braved the harsh voyages through the cold climate of Siberia.
Deck shelves from Lightvessel No. 8
Grosvenor® tables of the Lightvessel No. 8 edition have a unique tabletop, made from the old deck wood used to make the Lightvessels' decks. Of course, we have provided the wood with a beautiful glossy layer, which no ship's snail can compete with. That completes the story of your table!
Grosvenor® tables
Mailing address
Sexbierumerstraat 52
8913 GK Leeuwarden
Visiting address: (by appointment)
Zwettestraat 2 (loods nr2)
8912 AH Leeuwarden
Let's create a story together
Get in contact: