Discover the story and tables of Lightvessel No. 8
The life saving Lightvessel No. 8
The North Sea is a treacherous sea full of shallows on which ships can get stuck. The seabed of the North Sea is therefore full of shipwrecks. 
Lightvessels were used to guide skippers along the dangerous sandbanks. Sailing lighthouses in a striking red colour not to be missed. 
The English Trinity House had a series of these lightvessels. After many years of proven service, Lightvessel No. 8 was taken out of service and is now co-owned by one of the Grosvenor members. 
On board the ship the stories from her stormy past feel like a life-saving beacon of light at sea. We have captured these stories in a striking, robust table.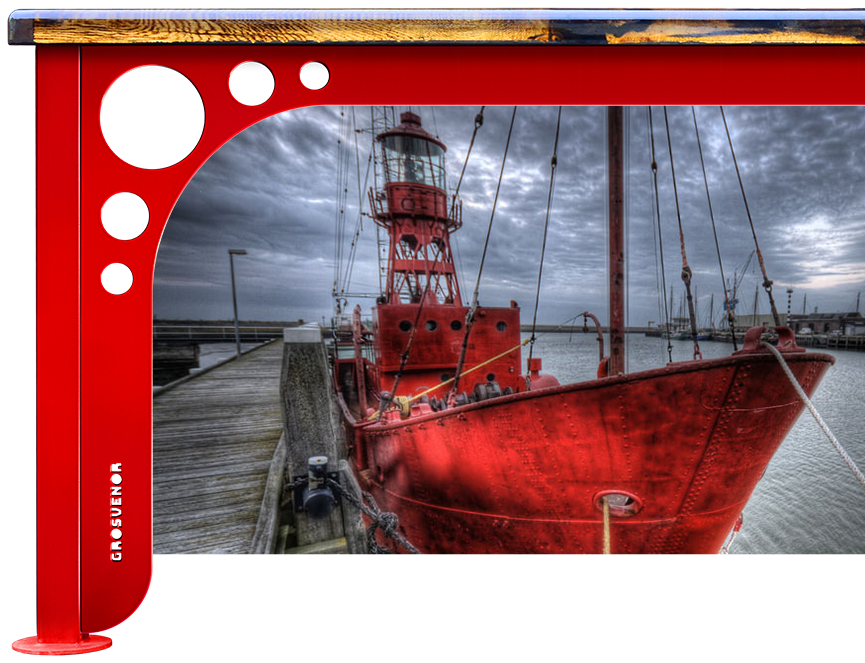 The story lies within the materials
The steel frame of the Grosvenor® table was inspired by the robust trusswork from 'Lightvessel Number 8' by Trinity House that operated these ships when they were still serving as beacons at sea. We therefore call this line the Lightvessel-Edition. In the red colour of the table you immediately recognise the old glory of this beautiful lightvessel.
Of course, the undercarriage is also available in the colour of your choice. The exclusive version in patinated nickel-silver, copper, bronze or the sturdy manganese is also possible.

Grosvenor tables of the Lightvessel No. 8 edition have a unique tabletop, made from the old deck wood used to make the Lightvessels' decks. Of course, we have provided the wood with a beautiful glossy layer, which no ship's snail can compete with. That completes the story of your table!
Every Grosvenor® tells a story. This story is recorded in a brochure with a certificate of authenticity that you will receive with your table. So you can share the story with your guests. And that undoubtedly elicits other stories. And so your Grosvenor® table forms the heart of memorable meetings and gatherings.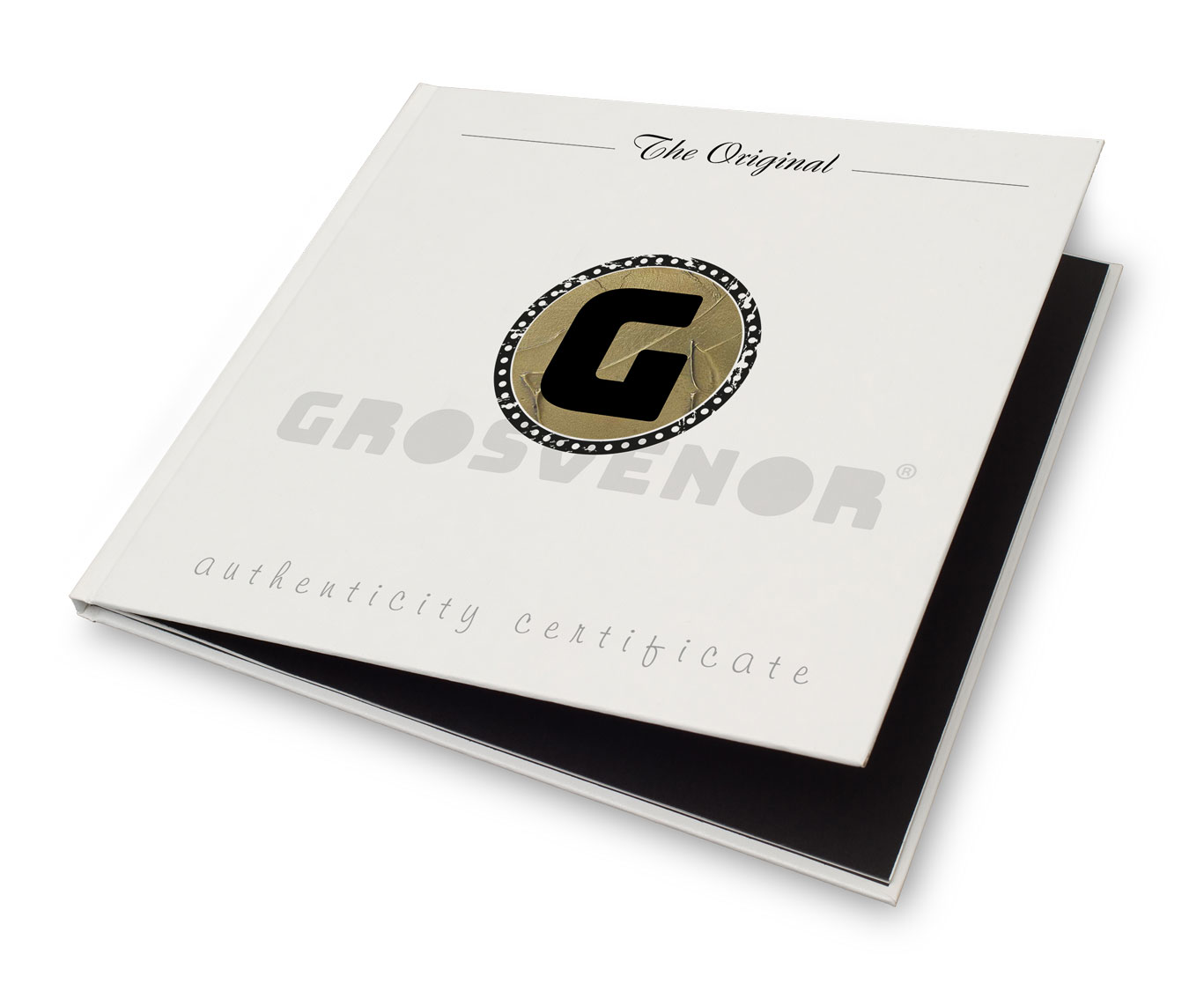 A real Grosvenor® comes in different price categories:
Salon table price indication: € 5.610,-/9.665,- (excl. VAT)
Conference table price indication: € 6.606,-/11.622,- (excl. VAT)
Dining table price indication: € 6.599,-/11.481,- (excl. VAT)
Restaurant table price indication: € 5.710,-/9.548,- (excl. VAT)
Office desk price indication: € 5.761,-/9.984,- (excl. VAT)
Grosvenor® tables
Mailing address
Sexbierumerstraat 52
8913 GK Leeuwarden
Visiting address: (by appointment)
Zwettestraat 2 (loods nr2)
8912 AH Leeuwarden
Let's create a story together
Get in contact: